SNIPPEX brand offers a wide selection of cosmetic tools necessary in every salon. Professional accessories such as pliers, hoes or tweezers, thanks to their high quality workmanship, will ensure comfort and precision in performing treatments. Thanks to the ease of use, SNIPPEX cosmetic tools are used both in professional and home use.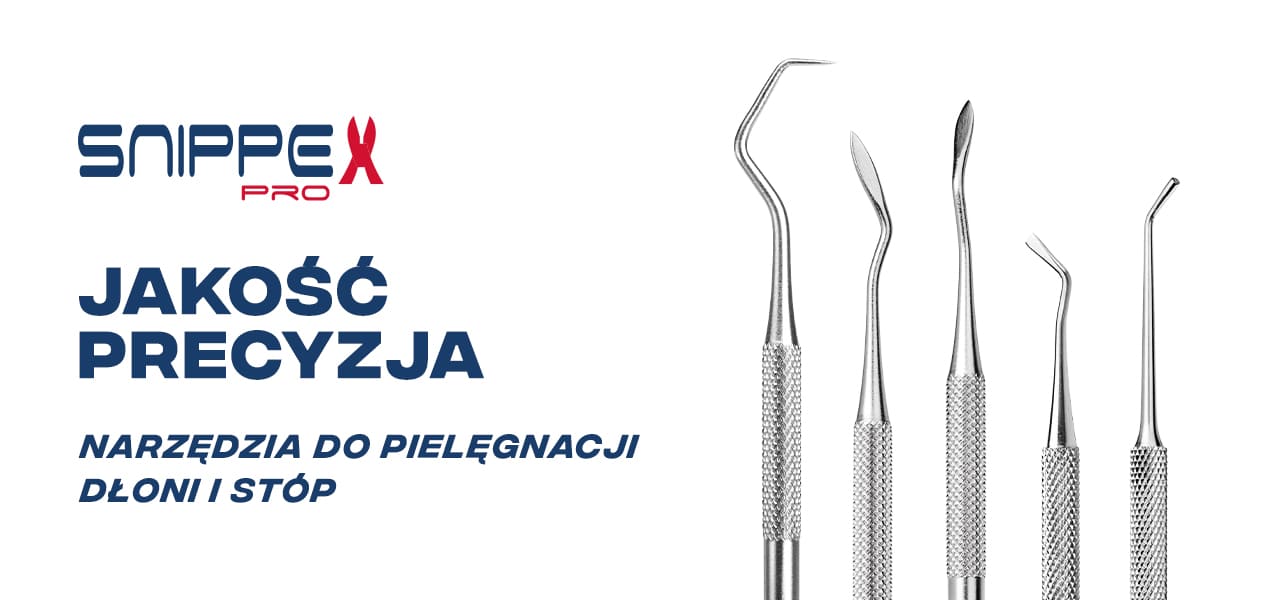 Effective tool
Double-sided podiatric probe SNIPPEX is a universal tool that will prove useful for many cosmetic procedures. An indispensable tool in a podiatrist's office, especially when inserting tamponades, probing nails or cleaning peri-nail shafts. It will find its place in both specialized beauty salons and home beauticians.
Comfort of work

The tips of the tool are specially contoured, which makes it easier to operate and expands the range of possible applications. The dimensions make the instrument very precise and do not strain the hand, it fits perfectly in it. The polished finish gives the probe an elegant appearance.
Durability and functionality
Grooving on the surface of the handle prevents the tool from slipping in the hand and is visually attractive. The probe is made of high-quality carbon steel, making it dull-resistant, durable and easy to clean. It is suitable for disinfection at low temperatures.
Dimensions:
Diameter of round probe: 2 mm
Dimensions of flat tip: 11×4 mm
Total length: 18 cm