SNIPPEX brand offers a wide selection of cosmetic tools necessary in every salon. Professional accessories such as pliers, hoes or tweezers, thanks to their high quality workmanship, will ensure comfort and precision during treatments. Thanks to the ease of use, SNIPPEX cosmetic tools are used both in professional and home use.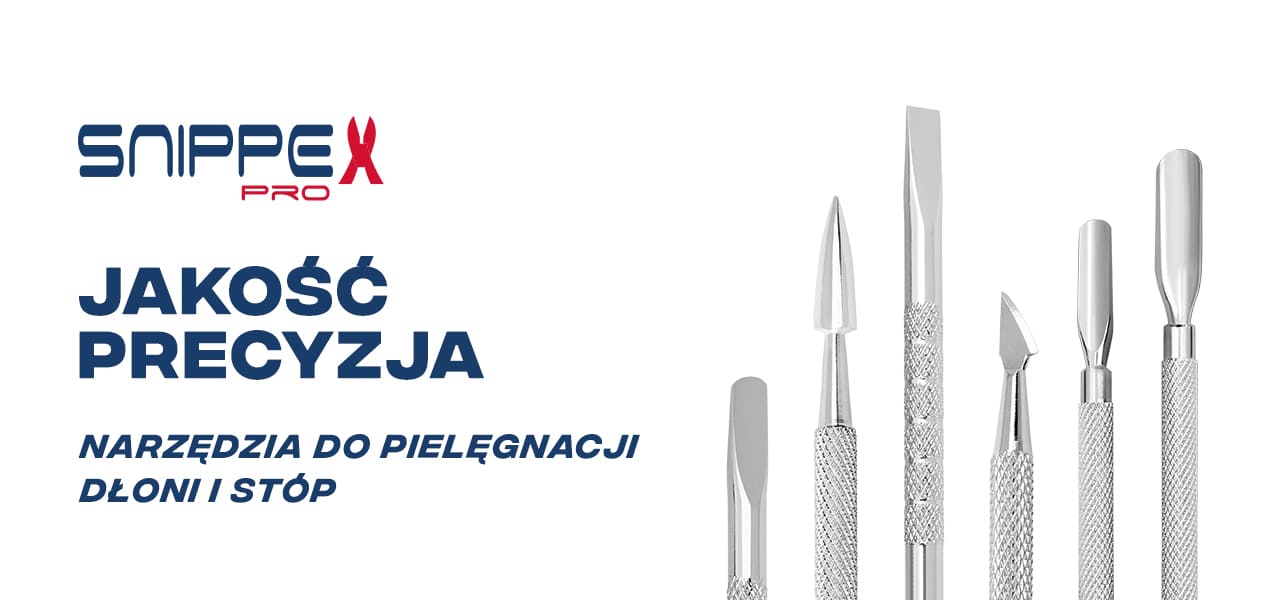 Practical nail tool
Multifunctional double-sided hoover SNIPPEX is a universal tool that will prove useful both in a professional beauty salon and home use, with special caution due to the possibility of injury. The cuticle hoe will make it easier to remove cuticles and membranes from the nail plate, and will be useful for manicure and pedicure treatments.
How to use a cuticle pick?
The hoof pick with a semi-matte finish has two functional tips of different shapes, used as needed.
- The small, precise cutter is used for cutting cuticles, especially from the sides of the plate. The way the tip is profiled makes it easy to work accurately.
- A flat blade with a sharp tip will be great for precise removal of dirt and varnish residue. It will improve the preparation of the plate for further treatments.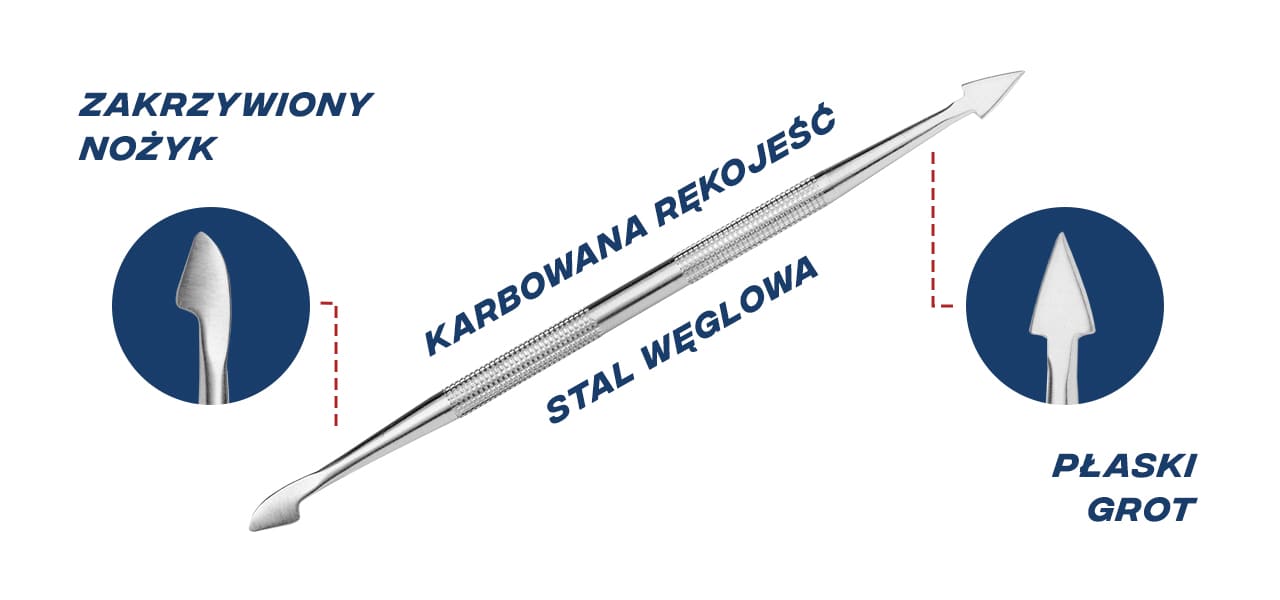 Functionality and aesthetics
Grooving on the surface of the handle prevents the tool from slipping in the hand and is visually attractive. The hoof pick is made of high-quality carbon steel, making it dull-resistant, durable and easy to keep clean. It is suitable for disinfection at low temperatures.
Width of the blade "cutter": 7 mm
Width of "blade": 6 mm
Overall length: 12.5 cm