SNIPPEX brand offers a wide selection of cosmetic tools necessary in every salon. Professional accessories such as pliers, hoes or tweezers, thanks to their high quality workmanship, will ensure comfort and precision in performing treatments. Thanks to the ease of use, SNIPPEX cosmetic tools are used both in professional and home use.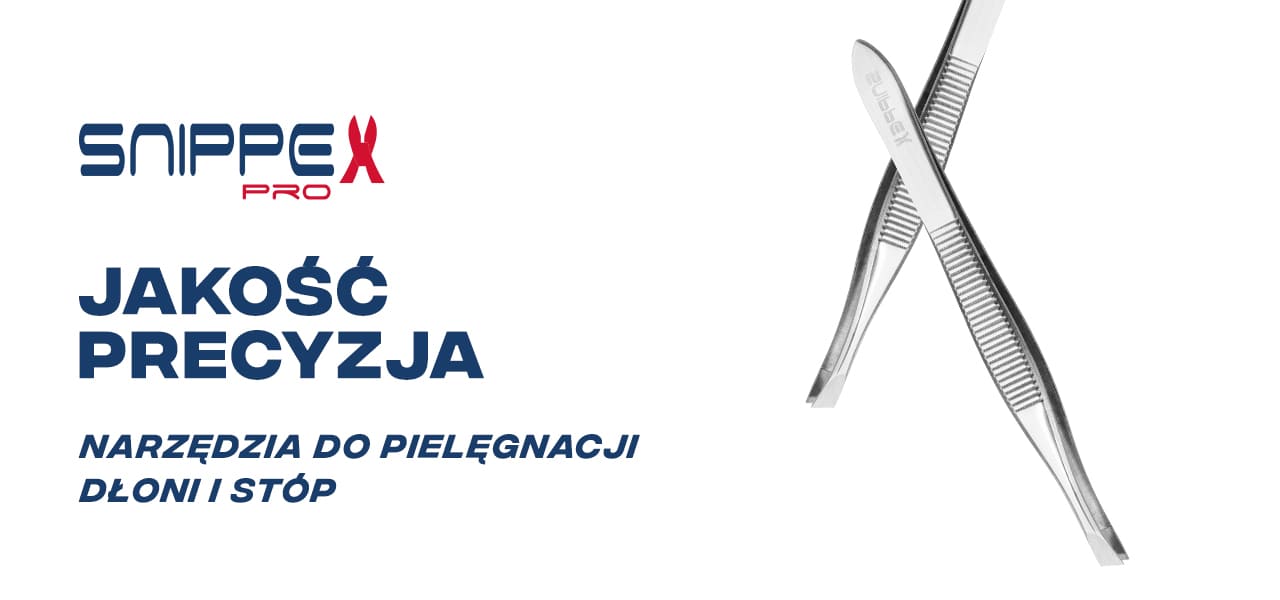 Precise tool
SNIPPEX oblique tweezers are a practical yet stylish tool that will allow you to precisely adjust your eyebrows. The ergonomic shape along with non-slip elements make the tweezers fit perfectly in the hand. Gold accents and a polished finish give it an elegant yet original design that will make its use more pleasant.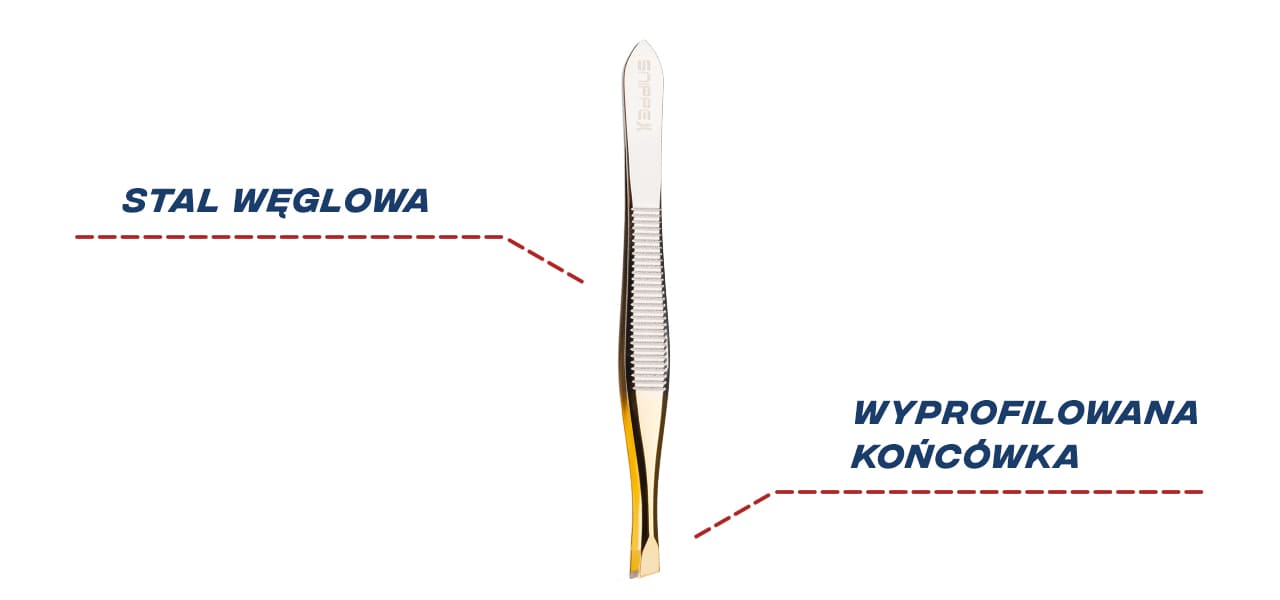 Durability and functionality
The use of high-quality carbon steel makes the tweezers durable and resistant to dulling, as well as easy to clean. It is suitable for disinfection at low temperatures. It has a stopper that keeps the arms of the tool jointed when finished. This allows the tweezers to be stored safely and prevents blunting of the tip.
Dimensions:
Tip width: 3.5 mm
Length of tweezers: 8.5 cm