SNIPPEX brand offers a wide selection of cosmetic tools necessary in every salon. Professional accessories such as pliers, hoes or tweezers, thanks to their high quality workmanship, will ensure comfort and precision during treatments. Thanks to the ease of use, SNIPPEX cosmetic tools are used both in professional and home use.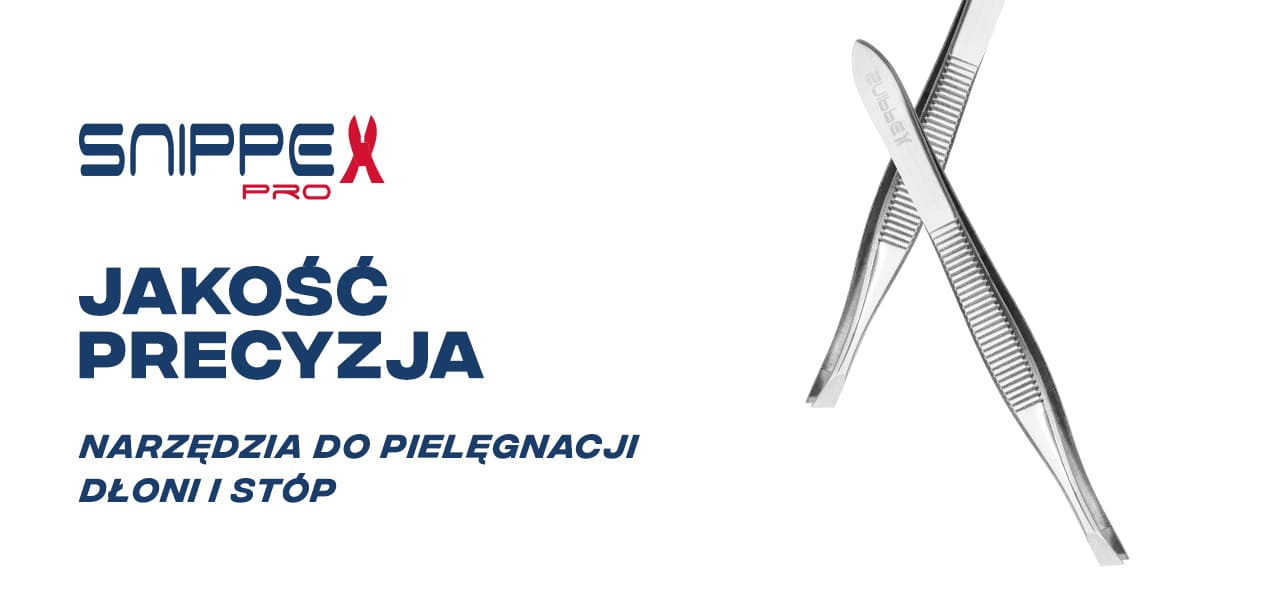 Precision tool
SNIPPEX oblique tweezers are a precise and stylish tool that will find use in many cosmetic procedures, including eyebrow shaping. Removing unwanted hair with this tweezer will be a pleasure both at the beauty salon and at home.
Comfortable to work with
The narrow gripping surface makes the tool very precise - with its use you will easily reach the unwanted hair. The gentle curve of the arms gives the tweezers an ergonomic shape, so the tweezers fit perfectly in the hand. The slight notches on the arms are not only an anti-slip element, but also a visually interesting addition.
Durability and functionality
The use of high-quality carbon steel makes it durable and resistant to dulling, as well as easy to clean. It is suitable for disinfection at low temperatures. It has a stopper that keeps the arms of the tool jointed after finishing work. This allows the tweezers to be stored safely and prevents blunting of the tip.
Dimensions:
Tip width: 2 mm
Length of tweezers: 9.5 cm