The Sillon brand was established in response to the ever-increasing expectations of users. The equipment in their offer, such as functional cosmetic chairs, is distinguished by good quality and at the same time affordable price.

Multifunctional, impressive equipment
The Sillon Basic electric cosmetic chair is characterized by its practical appearance, simple operation and versatility. It is equipped with 3 actuators controlled by a wired remote control. It is distinguished by its ergonomically contoured seat and customizable design, making it ideal for many specialized offices.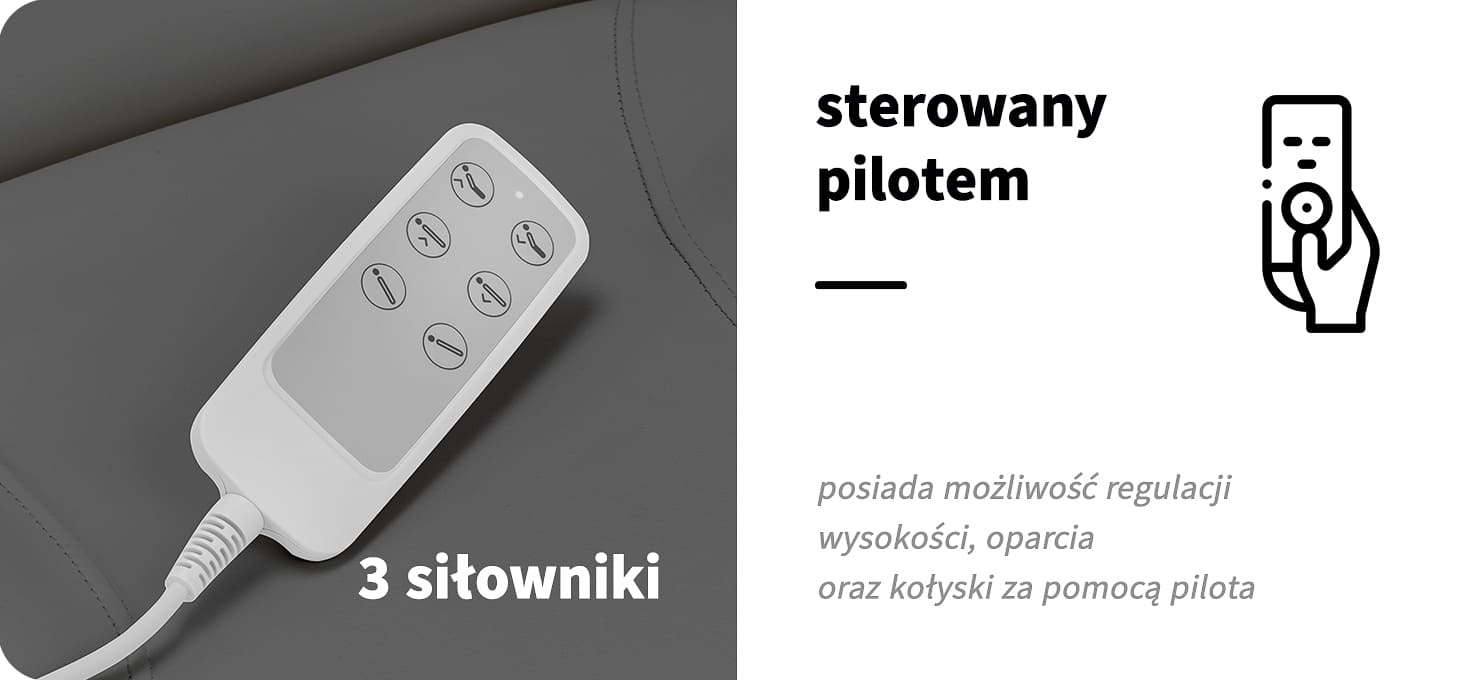 Easy remote control
Using an easy-to-use remote control, the chair can be smoothly adjusted in 3 planes - it has height, backrest and cradle adjustment. The seat can be adjusted to be at a height of 56 cm to 81 cm, and when fully extended the chair reaches a length of 2 m. These dimensions allow people of different heights to use the equipment with ease, and make it adaptable to the needs of both the client and the practitioner. Handles located on both sides of the seat allow the remote control to be hung up so that it is always at hand.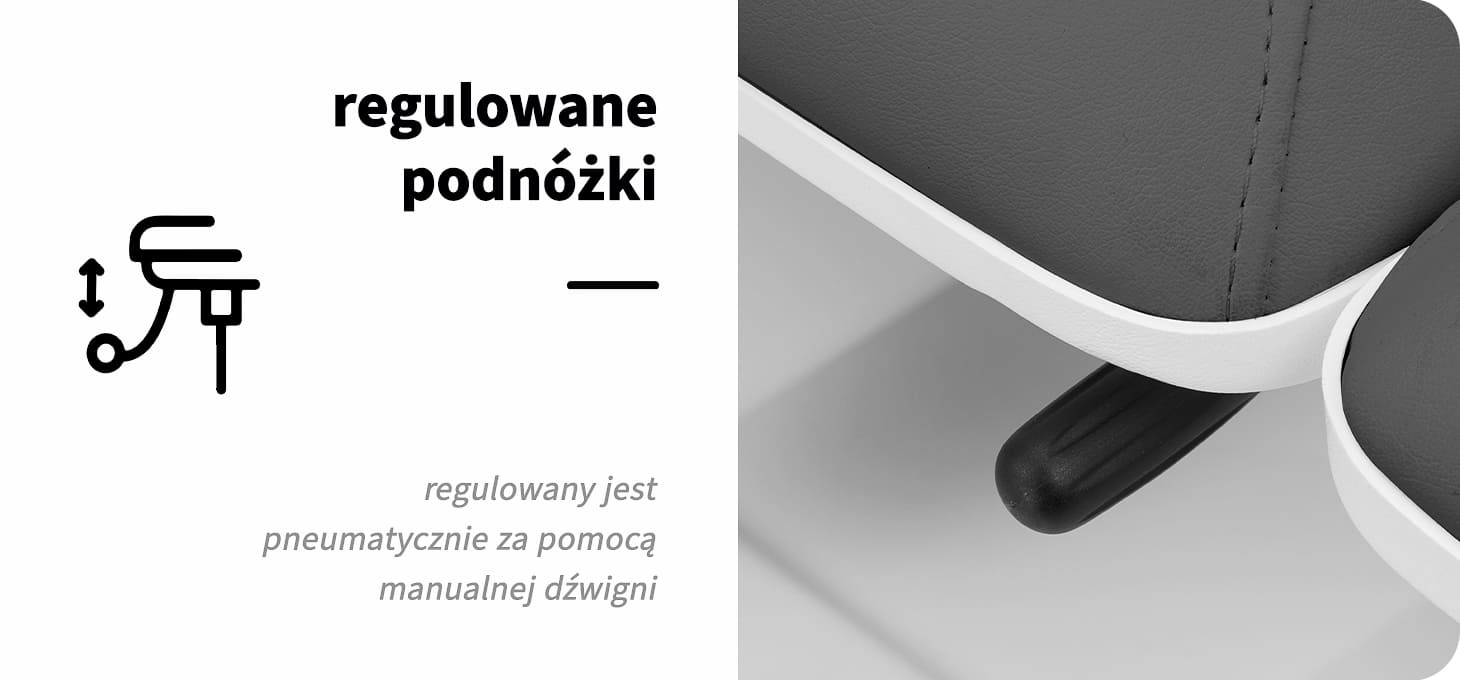 Adjustable footrest
The angle at which the footrest is located is adjustable using a manual lever. Once the desired position is set, it can be easily locked. It is also possible to adjust the extension of the footrest, which will prove especially useful during treatments performed on taller people, providing them with better support.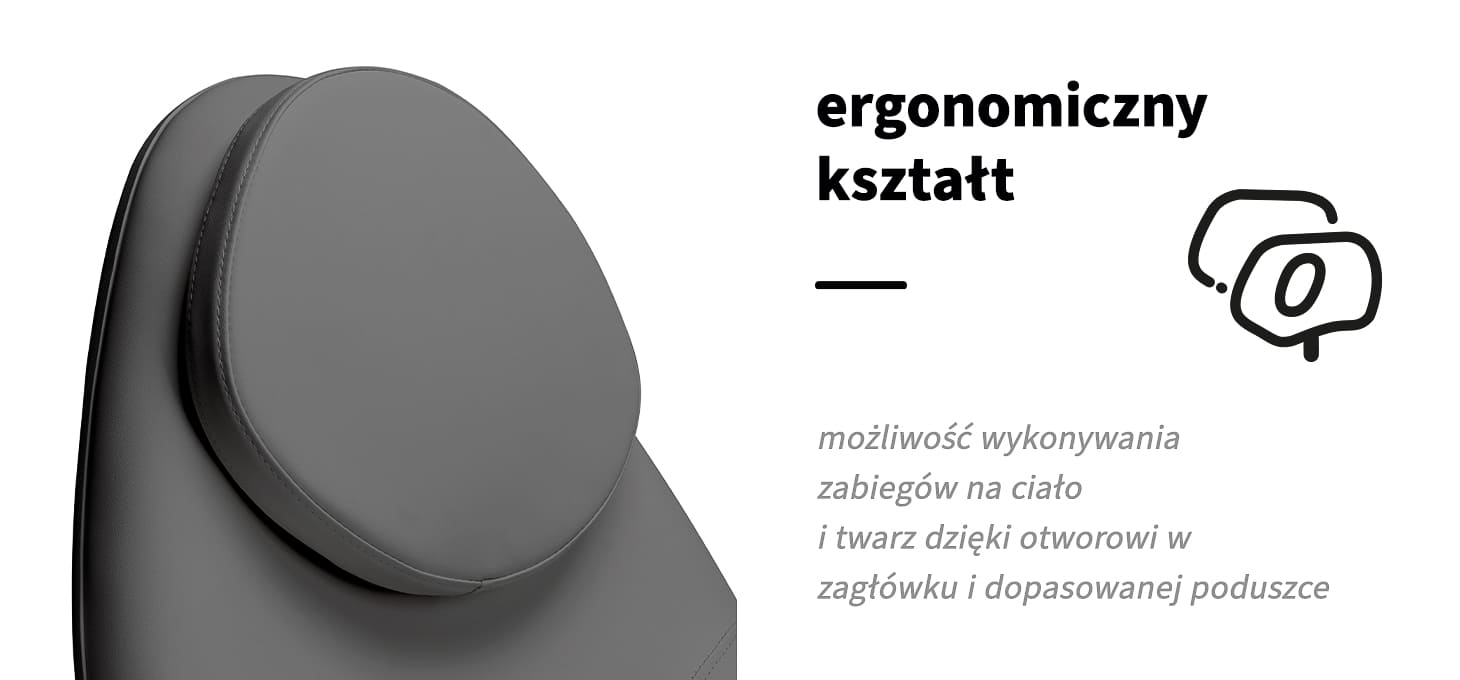 Comfortable seat
Appropriate profiling gives the chair an ergonomic shape and allows the body to sit comfortably in it. The equipment can be unfolded to the reclining position, and thanks to the hidden opening in the headrest under the cushion, it is also perfect for back treatments or massages.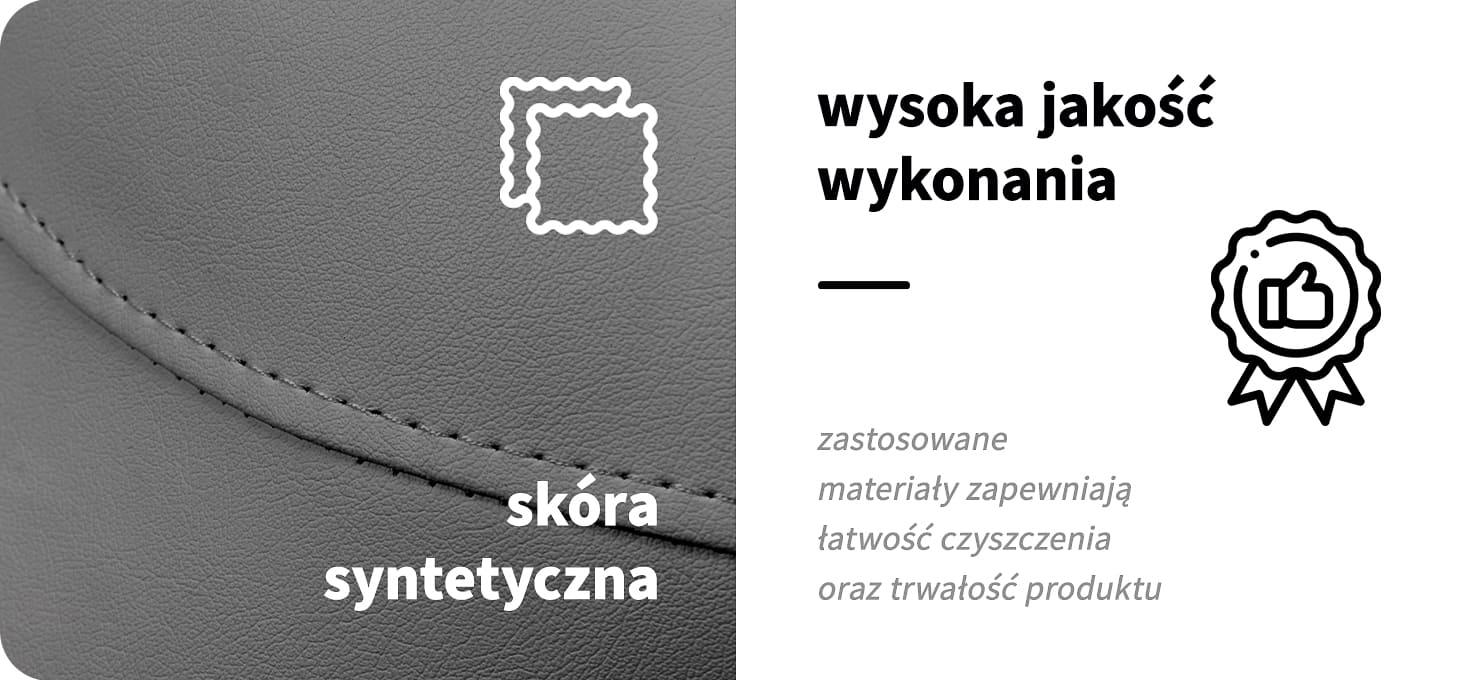 Elegant and functional design
The chair is filled with foam and covered with pleasant to the touch matte imitation leather in shades of gray. Thanks to the use of such material, the equipment is resistant to moisture and easy to clean. The well-made hems give it a stylish look, and the solid construction guarantees long use. The minimalist, simple design and classic color scheme allow it to fit into any interior.
Detailed dimensions of the armchair are given in the picture.
The set includes: remote control, power supply, cushion for the hole in the headrest.
Data:
Type: electric
Number of actuators: 3
Color: shades of gray
Material of upholstery: synthetic leather
Seat filling: foam
Control: remote control, manual
Warranty: 12 months
Power: 200 W
Voltage: 220-230 V