Wax warmer with display
Professional wax heater for skin depilation in a unique design. The warmer is safe and easy to use. Allows you to efficiently adjust the temperature of the wax visible on the display. It includes an easy to pull out aluminum bucket.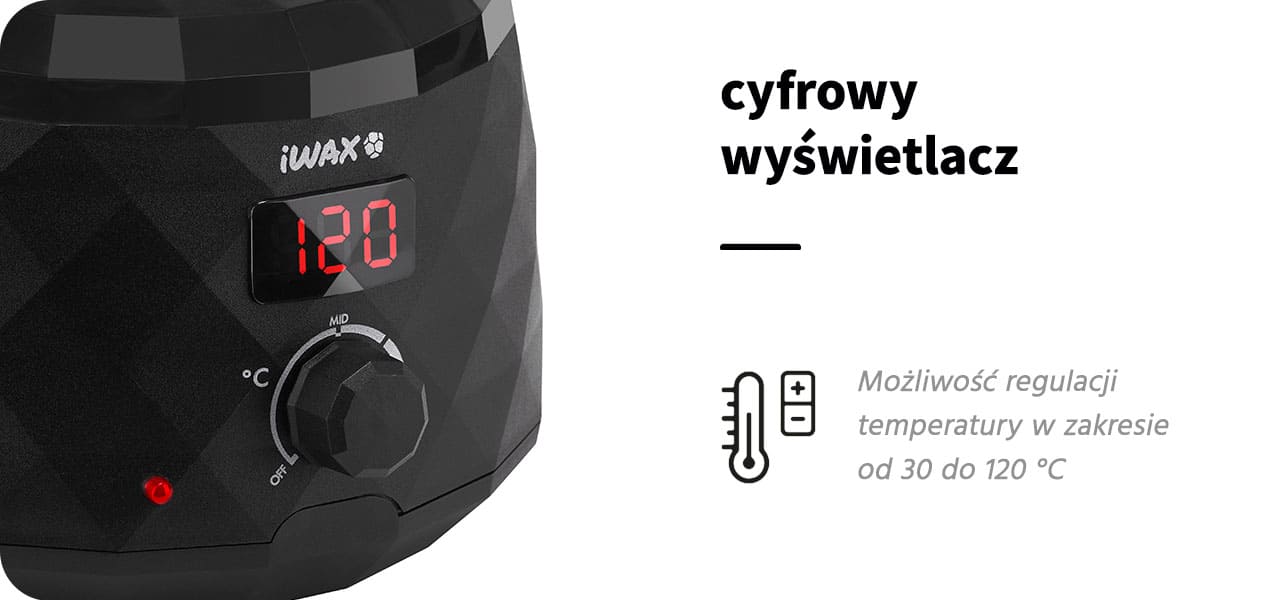 Its features include:
- Transparent lid to control wax melting and prevent overheating and dust accumulation.
- Temperature range from 35° to 120° Celsius adjustable by dial.
- Digital display.
- Indicator light and click system (click when the knob is moved to indicate that the device is on/off; overload protection).
- Suitable for regular wax, beads, blocks and paraffin wax.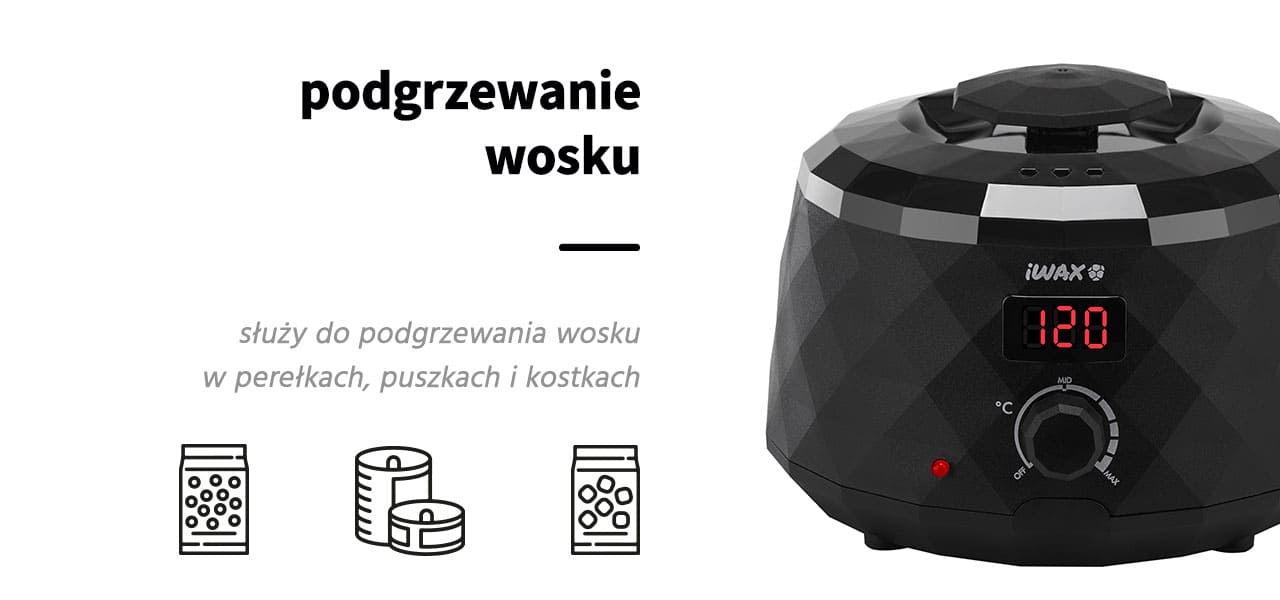 How to use
1. Put the wax beads or canned wax into the heater. Then plug the device into the power supply.
2. Turn the knob to ON - the red light indicates that the device has started working.
3. While the device is running, the light will turn off and on again to keep the wax at a constant temperature.
4. The wax will melt for 10 to 30 minutes depending on the temperature selected and the amount of wax.
5. Always check the temperature of the wax before applying to the skin to avoid burns
6. When finished, turn off the device and wait for it to cool down.
7. Unplugged device can be cleaned by removing the container.

Technical data:
Model: AX900
Voltage: 220V/240V
Electrical power: 100W
Frequency: 50/60Hz