Professional wax warmer with thermostat and temperature display and dual-mode capability. It is suitable for all kinds of depilatory waxes in a can, hard wax, wax in pearls (the heater comes with a bucket in which you can melt hard wax or wax in pearls).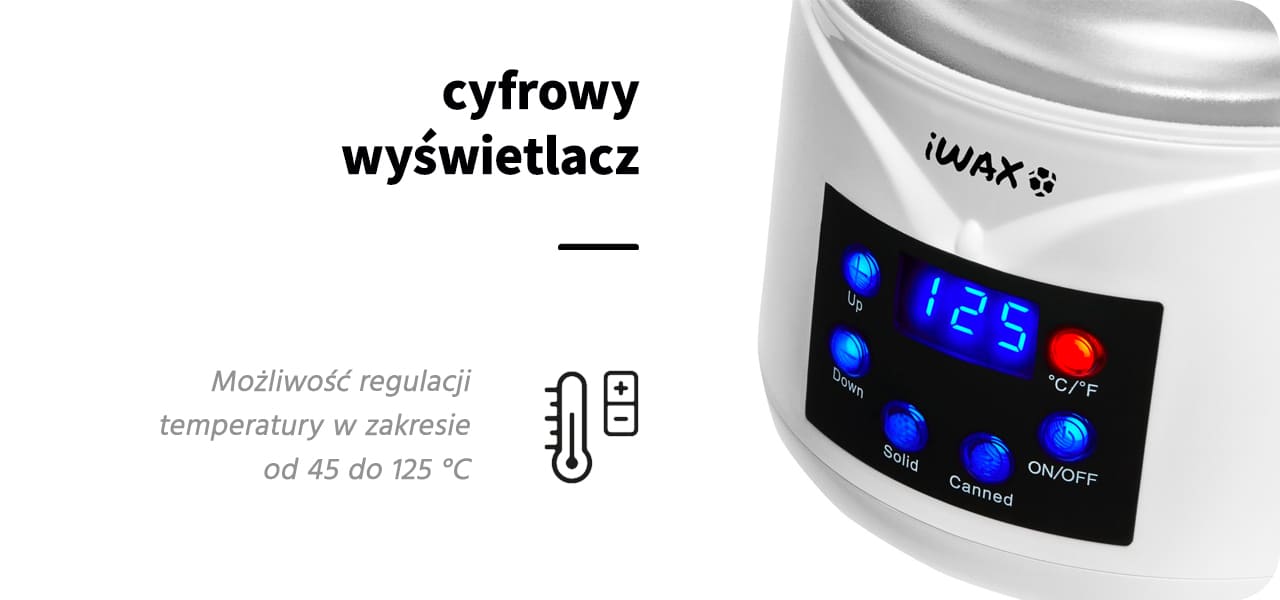 1) The first mode of operation is manual heating mode. This means that the temperature defaults to 90 ℃ after startup. You can press the "Up" and "Down" buttons to adjust to the desired heating temperature. The adjustment range is from 45 ℃ to 125 ℃. In this mode, all button lights are on and all functions can be operated.
2) The second mode is the 40-minute fast automatic heating mode. This mode is suitable for heating wax grains. In the manual heating mode, press the "Fixed" button briefly to switch to the automatic mode. In this mode, the unit will automatically heat up to 125 ℃ for 40 minutes, and then switch to heating at a constant temperature of 90 ℃. When 90 ℃ appears on the display, the unit will beep twice, indicating that it has set the temperature.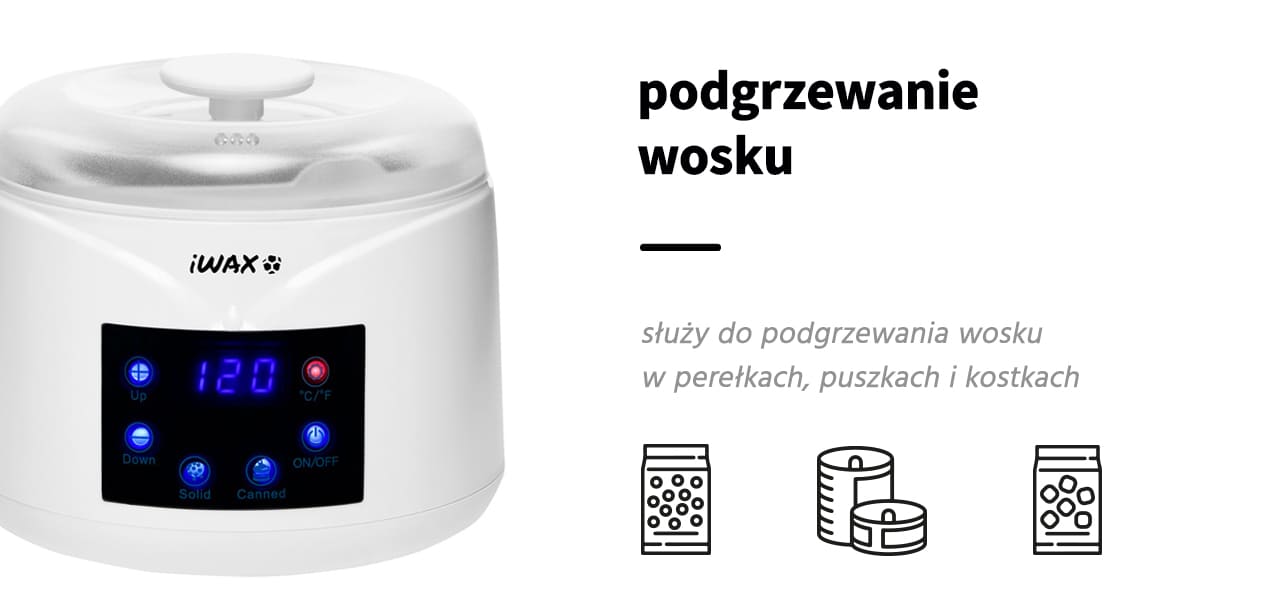 Specifications:
Power: 100 W
Voltage: 220V-240V (60Hz)
Capacity: 400 ml
Temperature: 45 - 125 degrees C.
Attention:
* Do not heat without wax. Do not immerse in water.
* Make sure the voltage you use agrees with the device
* Not recommended for use on skin with allergies, scars or pimples.
* Before using, make sure the wax temperature is suitable for your skin
* Unplug before cleaning