Paraffinizer is a unique cosmetic device that will help to improve the condition of the skin after each treatment. It has a digital display and control panel.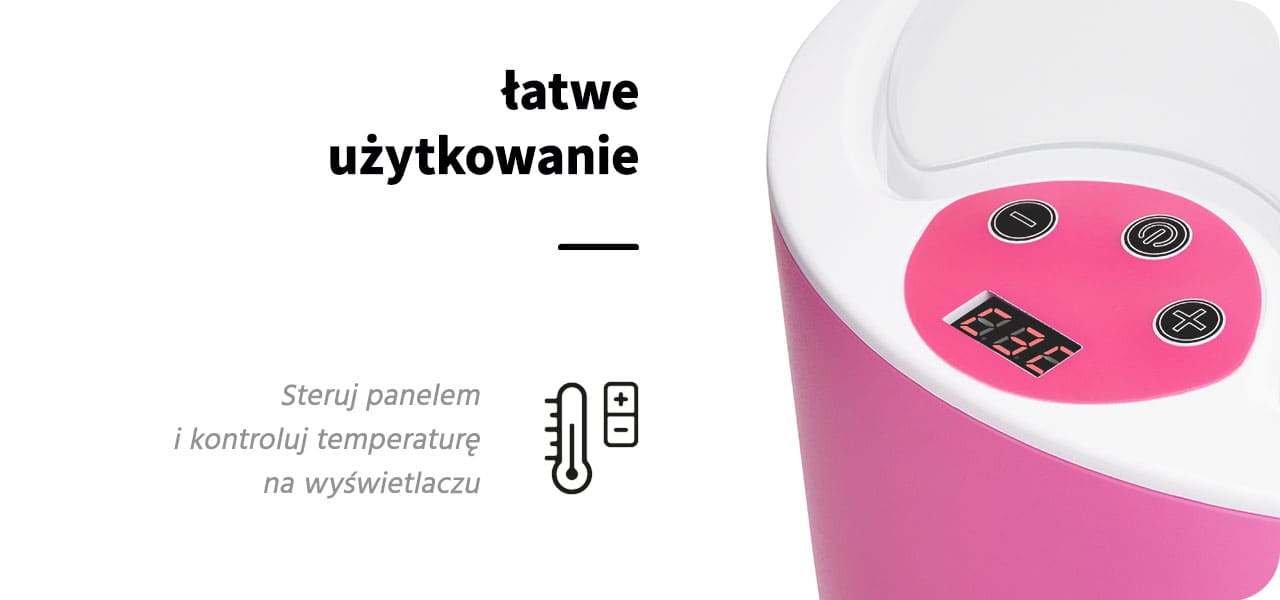 It is designed for hand and foot care with paraffin wax. It is really easy to use, so you can use it not only in a beauty salon, but also at home.
Paraffin is known for its extraordinary cosmetic properties. It has numerous health properties, which is why it can be found in various medicinal therapies.
It has a smoothing and softening effect on the epidermis. It improves blood circulation, skin elasticity and firmness, delays aging processes and has a regenerative effect on skin tissues. Slightly lightens sun discoloration and improves the condition of nails.
It has lubricating properties that are excellent for soothing the irritation seen on the skin. Also suitable for sensitive skin, it provides effective protection against negative external factors.
During the treatment you will feel a pleasant warming, you will put yourself in a state of relaxation.
Your skin will be nicer, softer, smoother and more elastic. Bestow yourself a home treatment with warm paraffin and enjoy a moment of relaxation after an active day.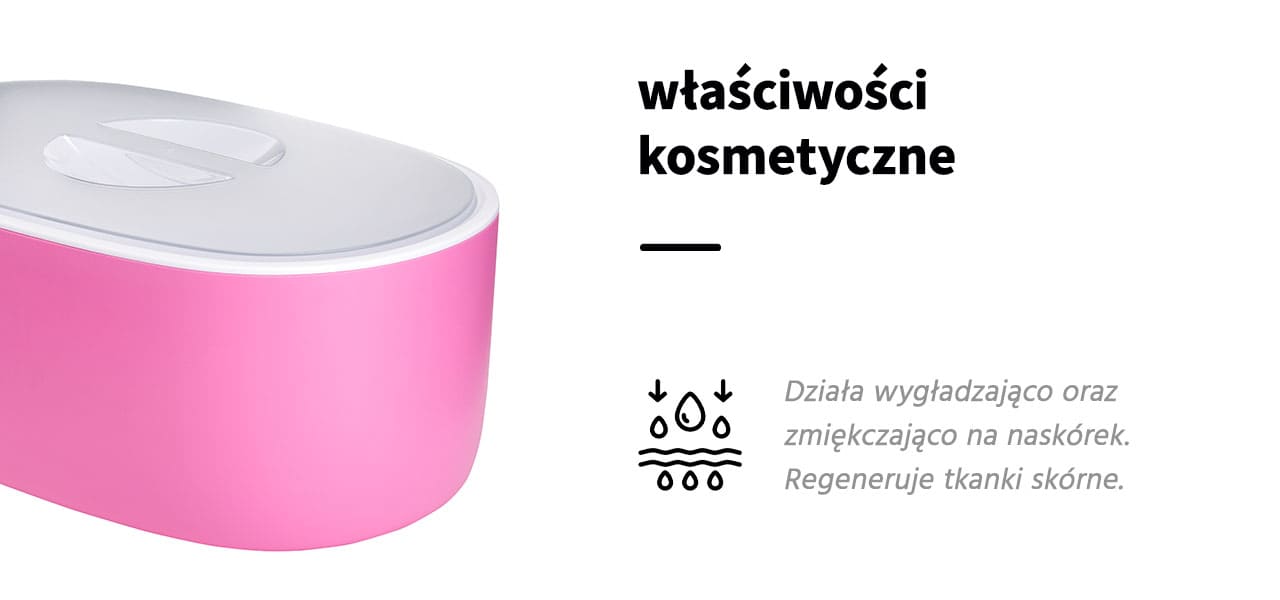 The kit includes:
Paraffinizer (heater)
Paraffin 120g (4 pcs)
Pink terry socks (2 pcs)
Foil gloves 3 x 100 pcs.
Brush
Instruction Manual
Inner grille
Power: 265 W
Voltage: 220V-240V / 50 Hz