Durability and usefulness
This black and gold stool has a comfortable seat and backrest covered with eco leather. It sits on a stable five-star base. Constructed of metal parts, it is durable and resistant to damage. The height of the seat is efficiently adjustable. Plastic casters allow for easy repositioning. The seat is fully rotatable.
This is a great stool for both a beauty salon or barber shop, as well as for home use. The gold metal parts have a matte finish. The metal surfaces are lacquered. It is elegant and looks good in any place. ACTIVESHOP cosmetic stool comes with a 12-month warranty.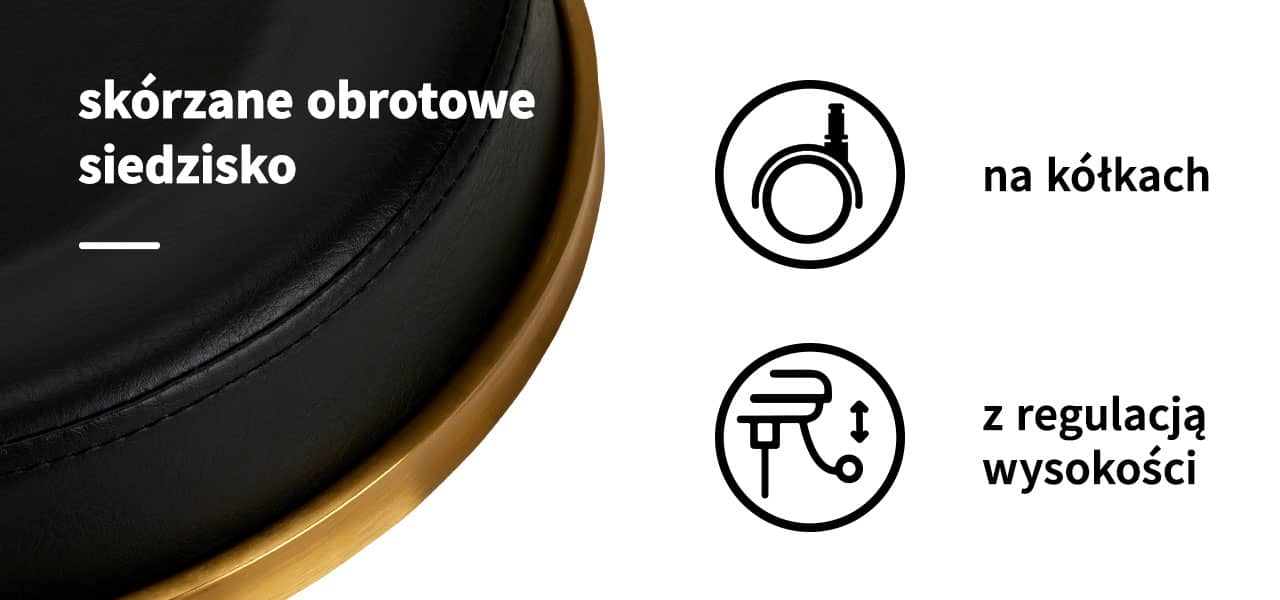 Dimensions of the stool:
Diameter: 33 cm
Seat: 7.5 cm
Backrest: 27 cm
Min Height: 47 cm
Max Height: 60 cm