Frezarka exo power max 60w
EXO - Jakość, która inspiruje
EXO to nowa marka na rynku, która dostarcza najwyższej jakości produkty dla branży kosmetologicznej i podologicznej. Odznacza się wyjątkową dbałością o swe produkty oraz konsekwentną uważnością na potrzeby klienta.

Praca z nią to przyjemność
Frezarka EXO POWER MAX świetnie się sprawdzi zarówno do manicure, jak i do pedicure. Jej moc 60W pozwoli na sprawną i efektywną pracę nawet przez długie godziny. Stworzona została z najlepszych podzespołów i materiałów wybranych przez specjalistów z branży.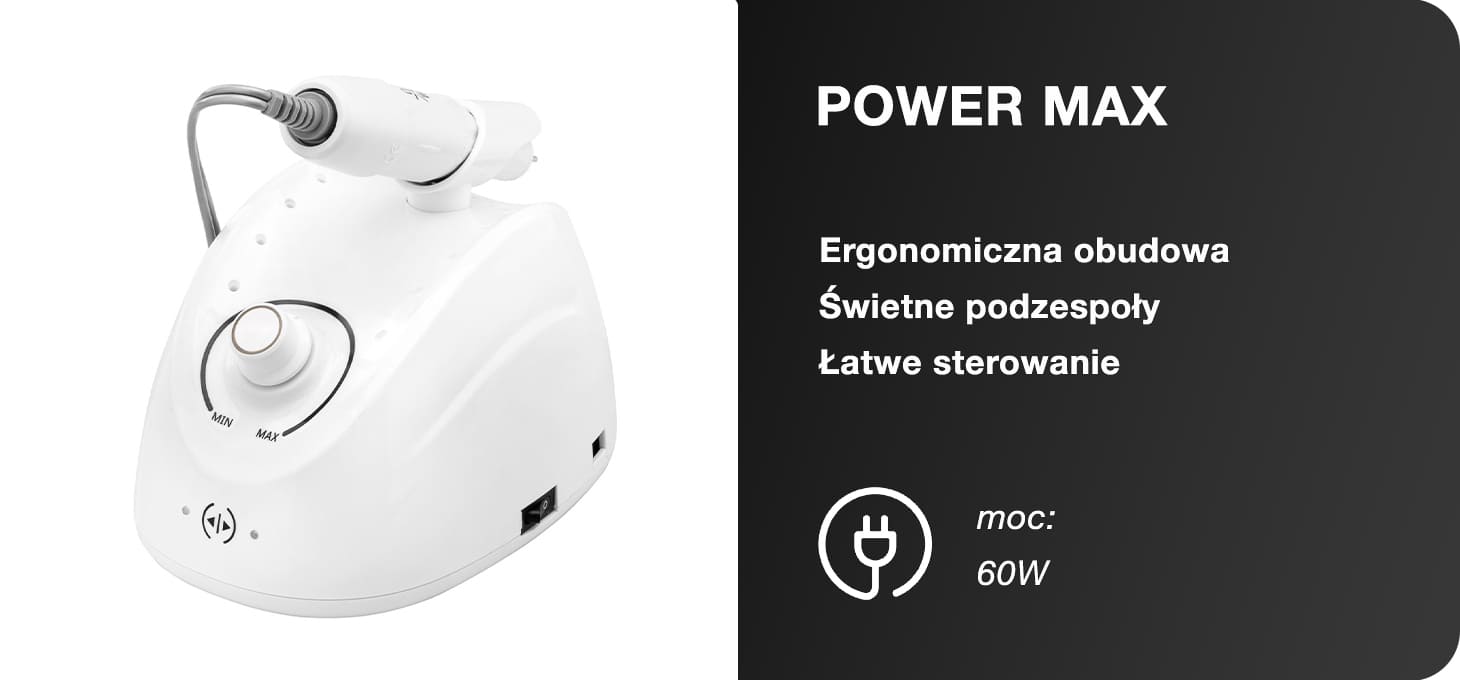 Zaprojektowana dla pełnej funkcjonalności
Głowica frezarki jest naprawdę solidna i osiąga maksymalnie nawet 35.000 obrotów na minutę. Możesz sterować nią poprzez bazę, jak i również poprzez załączony napęd nożny. Zmień kierunek obracania się głowicy jednym przyciskiem, bez konieczności samodzielnego zatrzymywania. Głowicę możesz włożyć do uchwytu, który będzie przymocowany do bazy. Specjalna budowa bazy pozwala na wkładanie w dziurki frezów, aby były dostępne pod ręką.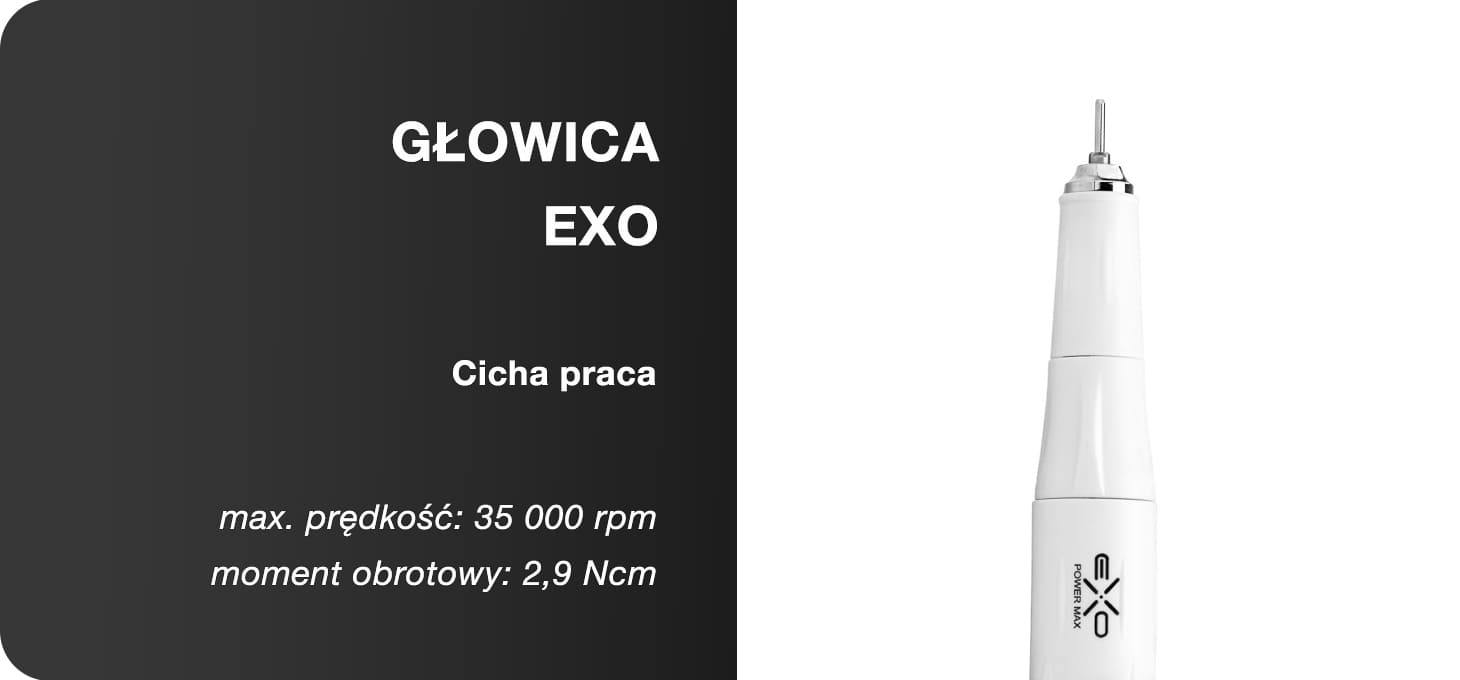 Twist-Lock: Łatwa zmiana frezu
Zapomnij o używaniu kluczyków i trzpieni, rączka TWIST-LOCK to rozwiązanie, które pozwala na szybką i łatwą wymianę frezu jednym ruchem. Skręć w lewo, aby odblokować, poluzować i wymienić frez. Skręć w prawo, aby zamknąć blokadę i zamocować frez.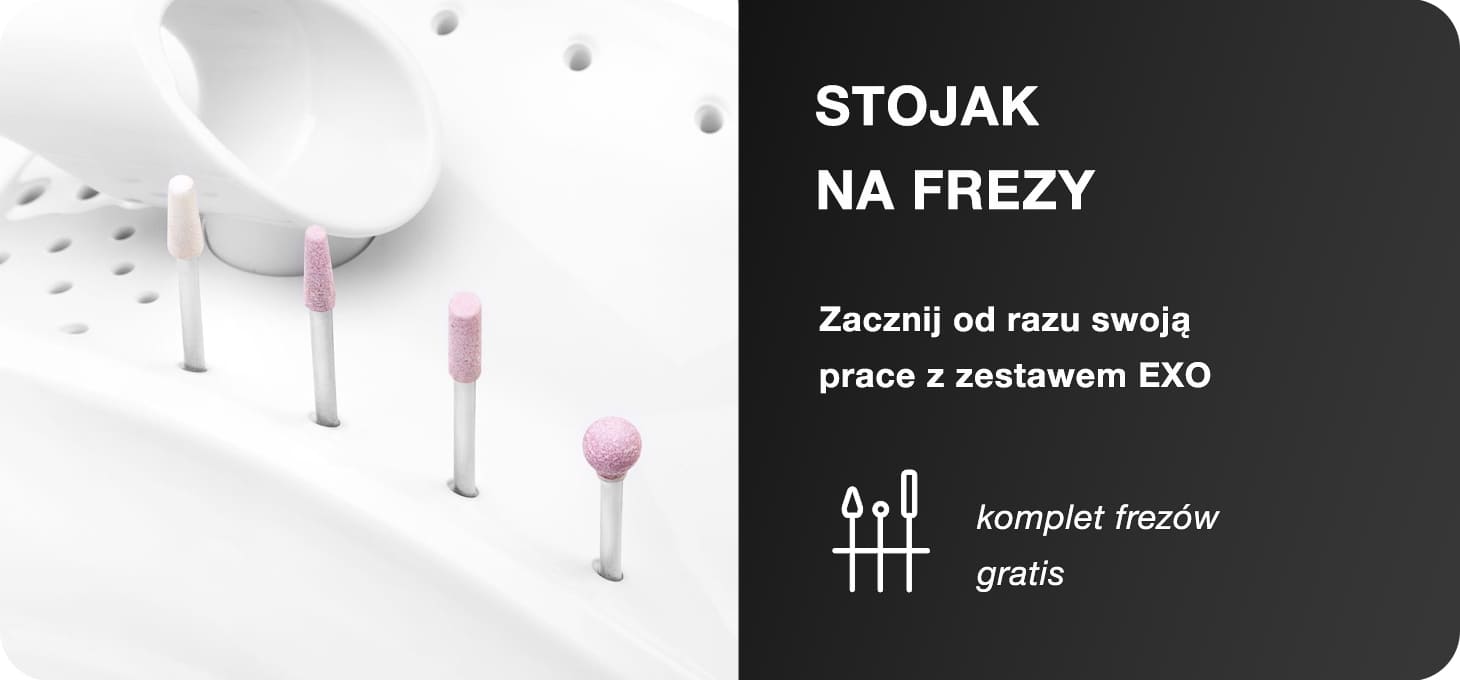 Zacznij od zaraz
Do pudełka dołączony jest zestaw frezów (gratis). Możesz dzięki temu od razu zacząć pracę z tę frezarką. Możesz pracować z nią w domu lub w swoim salonie.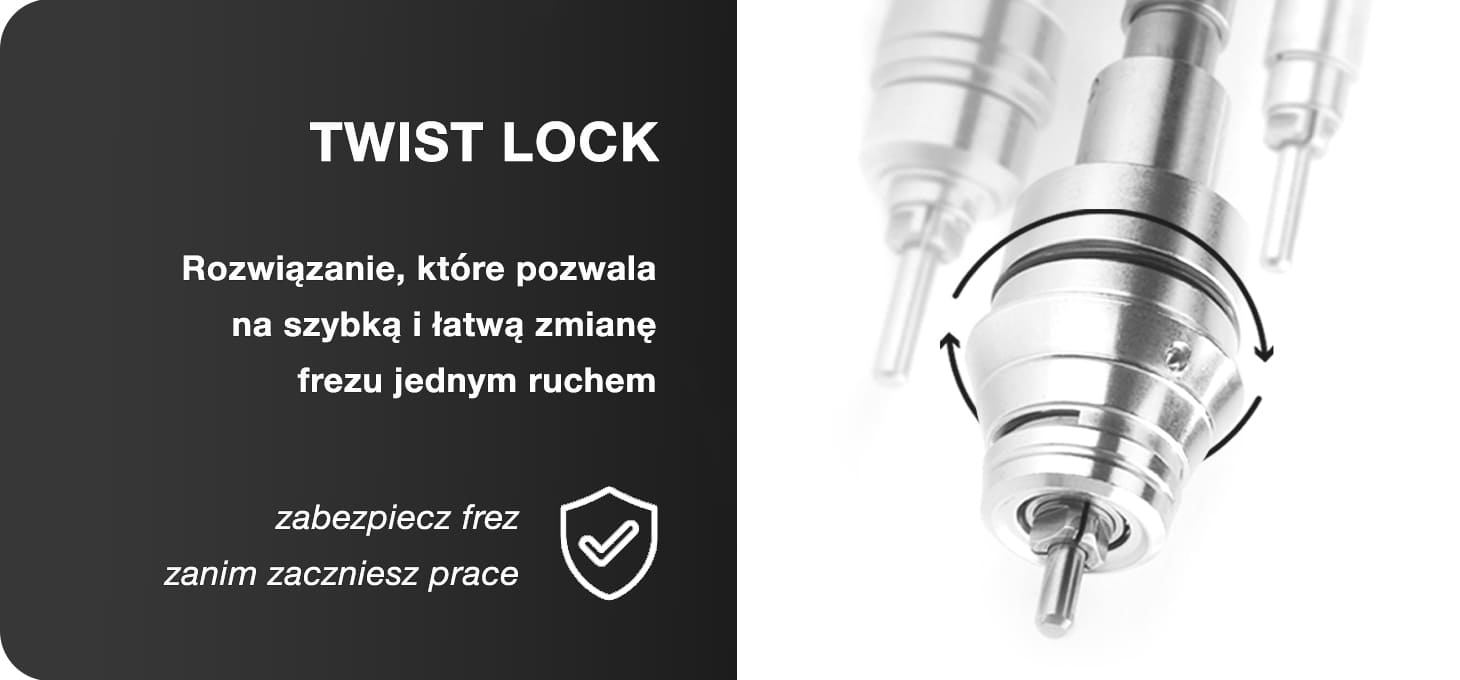 Zestaw obejmuje:
Bazę frezarki, głowicę frezarki, zestaw frezów, napęd nożny, uchwyt na głowicę, dodatkowe szczotki, zestaw kluczy.
Parametry techniczne:
Moc: 60W
Obroty: 10.000-35.000
Wymiary: 22 x 15.5 x 18.5 mm
Napięcie: 200V/240V